13 Things to Do This Holiday Weekend in Washington, DC
Our end-of-the-week picks for Jan. 18-21 include Winter Restaurant Week, highly anticipated plays and celebrations of Martin Luther King, Jr. Day.
Check out our end-of-the-week picks and discover all of the best events, festivals, museum exhibits, concerts and more happening in the nation's capital.
Friday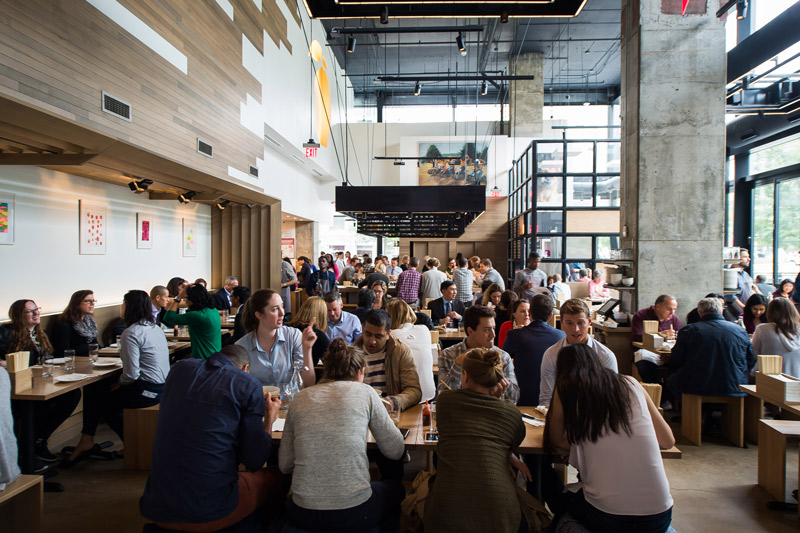 Winter Restaurant Week
Restaurant Association Metropolitan Washington (RAMW) curates two Restaurant Week promotions per year, and you're in luck: one is taking place through this Sunday (Jan. 20). Dozens of DC restaurants will participate, offering up multiple-course and prix fixe meals ($22 for lunch and brunch, $35 for dinner). Sign up for RAMW's Restaurant Week mailing list to stay in-the-know on participants, deals, booking a table and chances to win special diner rewards.
• • •
'Everything in Existence'
Italian artist studio fuse* brings this interactive, mind-bending exhibit to ARTECHOUSE. Everything in Existence concerns infinity and eternity, using four separate multimedia experiences to draw in audiences. The formation of the art you see in these installations is based on different elements – "Snowfall" changes based on your motions while "Amygdala" sources social media for its designs. Needless to say, this exhibition must be seen to be believed.
10 a.m. – 5 p.m. | Tickets
ARTECHOUSE, 1238 Maryland Avenue SW, Washington, DC 20024
• • •
Bobby Sanabria MultiVerse Big Band: 'West Side Story Reimagined'
The illustrious score of West Side Story, one of the most successful plays and films of all-time, is beautifully reimagined by percussionist Bobby Sanabria and his acclaimed MultiVerse Big Band. The jazzy, adventurous and touching music of Leonard Bernstein's tale is brilliantly interpreted through Sanabria's vibrant take on Latin jazz.
7 p.m. & 9 p.m. | Tickets
The John F. Kennedy Center for the Performing Arts, 2700 F Street NW, Washington, DC 20566
Saturday
Free Community Weekend at National Museum of Women in the Arts
One of DC's premier art museums opens its doors for free this Saturday through Monday in honor of the Women's March on Washington on Saturday. Visitors are granted access to NMWA's extensive collection of seminal work by female artists, which includes pieces by Frida Kahlo, Amy Sherman, Judy Chicago and many more. Current exhibitions that can be explored without spending a dime include Rodarte and Ambreen Butt: Mark My Words. No reservations are required.
Hours: 10 a.m. – 5 p.m. on Saturday & Monday; 12-5 p.m. on Sunday | Free admission
National Museum of Women in the Arts, 1250 New York Avenue NW, Washington, DC 20005
• • •
Matthew Bourne's New Adventures: 'Cinderella'
After a sterling adaptation of The Red Shoes in 2017, Matthew Bourne returns to the Kennedy Center with an inventive take on a classic fairy tale. Bourne's Cinderella , which runs from Tuesday through Sunday, is set in London during World War II, where Cinderella falls in love with a handsome RAF pilot before the two are separated by the Blitz. You'll have to see the show to find out how the rest unfolds, but you're sure to see jaw-dropping production design and video projections in this vivid telling of an essential story.
1:30 p.m. & 7:30 p.m. | Tickets
The John F. Kennedy Center for the Performing Arts, 2700 F Street NW, Washington, DC 20566
• • •
'School of Rock'
Based on director Richard Linklater's classic 2003 film starring Jack Black, this acclaimed musical production will capture the imagination of the entire family at the National Theatre from Jan. 16-27. Wannabe rock star Dewey Finn's hilarious foray into substitute teaching at a prestigious school sees him turn his class into an earth-shattering rock band. The play will feature every song from the movie, 14 new songs from Andrew Lloyd Webber and musical theater's very first kids rock band playing their instruments live on stage.
2 p.m. & 8 p.m. | Tickets
The National Theatre, 1621 Pennsylvania Avenue NW, Washington, DC 20004
• • •
'Admissions'
From the same writer of the best-selling play in Studio Theatre history comes this compelling tale that satirizes white privilege in America. Bill and Sherri are headmaster and dean at Hillcrest, a New Hampshire boarding school they've spent 15 years working to diversify. However, morals are put to the test when their son, Charlie, is denied entry to an Ivy League school. Charlie's drastic response puts Sherri in the unenviable position of publicly breaking down an oppressive system while privately working to secure its privileges. This thought-provoking production, which runs from Jan. 16 – Feb. 17, promises to be a highlight of the season.
8 p.m. | Tickets
Studio Theatre, 1501 14th Street NW, Washington, DC 20005
• • •
'Kleptocracy'
The seeds of troubling current events are planted in this world premiere drama at Arena Stage that opens Friday and runs through Feb. 24. A collapsed Soviet Union is ruled by the Oligarchs, hyper capitalists who want to ruthlessly reform Russian markets and open them to the world. The group's leader is confronted by a young Vladimir Putin, who has his own plans for securing unquestionable power. Find out how modern Russia came to be in this of-the-moment production.
8 p.m. | Tickets
Arena Stage, 1101 6th Street SW, Washington, DC 20024
Sunday
National Symphony Orchestra: Renée Fleming sings Schubert
Renée Fleming is one of the world's most celebrated sopranos and she'll return to the renowned Kennedy Center to pay tribute to Franz Schubert and some of his most esteemed compositions. Among the highlights: orchestrations of Schubert classics, music from Rosamunde and Berio's Rendering, a piece based on Schubert's uncompleted 10th Symphony. Fleming will perform on Friday night and Sunday afternoon.
3 p.m. | Tickets
The John F. Kennedy Center for the Performing Arts, 2700 F Street NW, Washington, DC 20566
• • •
Panic! at the Disco
Panic! at the Disco is led by singer/songwriter Brendon Urie, who formed the band with childhood friends in Las Vegas in 2004. Urie is now the only official member of the band, which has been churning out hits since it rose to fame in 2005. This year's Pray for the Wicked is one of the project's most successful releases yet, featuring the smash hit, "High Hopes." Capital One Arena should be packed for this one.
7 p.m. | Tickets
Capital One Arena, 601 F Street NW, Washington, DC 20004
• • •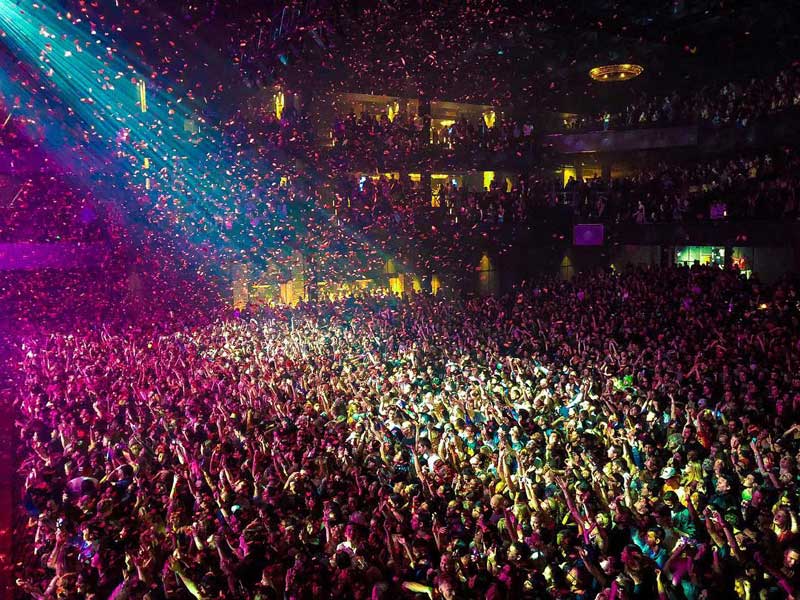 A$AP Rocky
A$AP Rocky is one of the best rap artists of the decade, a performer who has garnered critical adulation while maintaining a loyal fan base. Whether it's releasing his own albums, like this year's acclaimed Testing, or guesting on another artist's track, A$AP Rocky always leaves an impression. He'll bring his lively stage show to the state-of-the-art The Anthem.
8 p.m. | Tickets
The Anthem, 901 Wharf Street SW, Washington, DC 20024
Monday – Martin Luther King, Jr. Day
38th Annual MLK Parade
DC honors the late, great Martin Luther King, Jr. with this annual parade that brings the entire community together on the holiday that celebrates the Civil Rights leader. Community activists, performers and civic leaders will all be on-hand for this event that aims to prolong Dr. King's legacy and everlasting message of peace. The parade concludes with a community fair at the Gateway Pavilion.
11:30 a.m. | Free admission
Parade begins at Martin Luther King, Jr. Avenue SE & Good Hope Road SE, concludes at 2700 Martin Luther King, Jr. Avenue SE
• • •
Washington Wizards vs. Detroit Pistons
The Wizards' Martin Luther King, Jr. Day game is a holiday tradition, presenting a great opportunity to enjoy some matinee basketball inside Capital One Arena. John Wall, Bradley Beal and the rest of the Wiz will take on stars Blake Griffin, Andre Drummond and the Detroit Pistons. Each team is battling for a playoff spot in the Eastern Conference, making for an exciting afternoon matchup.
2 p.m. | Tickets
Capital One Arena, 601 F Street NW, Washington, DC 20004
#MyDCcool Photo of the Week
Make sure to share your scenic photos with us using #MyDCcool, and we may feature yours next week!