12 Things to Do This Weekend in Washington, DC
Our end-of-the-week picks for June 21-23 include the By the People Festival, the AFI Docs Festival, the National Capital Barbecue Battle and new museum exhibits.
Check out our end-of-the-week picks and discover all of the best events, festivals, museum exhibits, concerts and more happening in the nation's capital.
Friday
By the People Festival – June 15-23
The By the People festival attracts some of the modern art world's top talents, who will display works spanning various forms of media, including a floating installation on DC's waterways. The free festival also features collaborations with Smithsonian museums (including late-night access during Solstice Saturday) on and off the National Mall, as well as points of interest throughout the neighborhoods.
Citywide
• • •
AFI Docs Film Festival – June 19-23
The American Film Institute's international film festival presents diverse documentaries ranging in topics from national politics, education and health to music, sports and culture. Considered one of the leading documentary festivals in the country, AFI Docs is an annual summer celebration of the power of storytelling in film. Be sure to check out the films being screened so you can plan out your AFI Docs excursion. Highlights include docs on David Crosby, Linda Ronstadt and Miles Davis and screenings of classic films such as Law and Order and Tongues Untied.
Tickets
Citywide
• • •
The Smart Policies for Changing Climate – Ongoing
The ASLA Center for Landscape Architecture, located at 636 I Street NW in DC, presents this free exhibit on the ways in which architecture can positively affect climate change. Visitors can observe 20 case studies that show how landscape architecture can assist communities in becoming more resilient to climate change. Other recommendations and solutions for sustainable building are also detailed.
10 a.m. – 4 p.m., Monday – Friday | Free admission
ASLA Center for Landscape Architecture, 636 I Street NW, Washington, DC 20001
• • •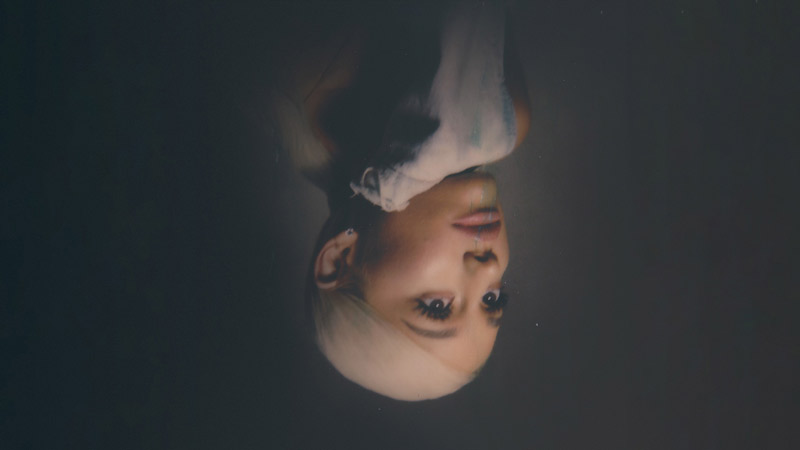 Ariana Grande – June 21
Although she's only been a pop music superstar for roughly four years (as opposed to zero days for most humans), Ariana Grande has been so prevalent on radios and televisions that it feels as if she's been showing off her incredible voice and talent for decades. Her Sweetener world tour will hit DC's Capital One Arena with a bang this June, and expect a stadium packed with adoring fans. Excitement will be at a fever pitch for this Friday night show.
7 p.m. | Tickets
Capital One Arena, 601 F Street NW, Washington, DC 20004
Saturday
Seriously Funny: From the Desk of 'The Daily Show with Jon Stewart' – Opens June 21
Explore the impact that The Daily Show with Jon Stewart had on modern political satire and discourse in this new exhibit at the illustrious Newseum. More than 50 artifacts will be shown, including Stewart's desk from The Daily Show. There will also be a Newseum-produced film that goes behind the scenes of The Daily Show with Trevor Noah. You'll come to understand how a show on Comedy Central turned into one of the most trusted sources for news for an entire generation of viewers.
Hours & Admission
Newseum, 555 Pennsylvania Avenue NW, Washington, DC 20001
• • •
'The Warmth of Other Suns: Stories of Global Displacement' – June 22 – Sept. 22
Based on the exhibition The Restless Earth, which was shown at the Triennale in Milan in 2017, this exhibition at The Phillips Collection will present historical and contemporary pieces by approximately 100 global artists whose work poses urgent questions about the global refugee crisis. Through videos, paintings, images and installations, visitors will encounter migration and refugee experiences from throughout history and all over the world.
Hours & Admission
The Phillips Collection, 1600 21st Street NW, Washington, DC 20009
• • •
National Capital Barbecue Battle – June 22-23
Rib roasters and sauce bosses show off their skills during the Giant National Capital Barbecue Battle. Pit masters from all 50 states, local restaurants and live music (30 bands on three stages!) shut down Pennsylvania Avenue between 3rd and 7th streets NW for a lively, two-day street party. Cooking demos and free tastings make for a savory (and filling) experience.
Starts at 11 a.m. | Tickets
Pennsylvania Avenue between 3rd and 7th Streets NW, Washington, DC 20004
• • •
'Falsettos' – June 11-23
The groundbreaking, Tony Award-winning musical from William Finn and James Lapine comes to the Kennedy Center in an all-new production from Lincoln Center Theater. The story focuses on Marvin, a charming but neurotic gay man, as well as his wife, lover, son, psychiatrist and lesbian friends next door. This poignant story shows the incredible possibilities of the modern family through crisp dialogue and fantastic songs.
Tickets
The John F. Kennedy Center for the Performing Arts, 2700 F Street NW, Washington, DC 20566
• • •
Community Weekend: Celebrating 'The Life of Animals in Japanese Art' – June 22-23
Explore Japanese culture and animals in Japanese art with activities for all ages at the National Gallery of Art. On Saturday, the museum will stay open late for a special evening program featuring sake tasting, sketching, kimono demonstrations and a live scoring of Japanese short films. On Sunday, the East Building comes alive with origami lessons and taiko drumming.
June 22: 5-8 p.m. | June 23: 11 a.m. – 5 p.m. | Free admission
National Gallery of Art, 4th Street & Constitution Avenue NW, Washington, DC 20565
Sunday
'Illegal to be You: Gay History Beyond Stonewall' – Opens June 21
In honor of the 50th anniversary of the Stonewall Riots in New York City, the National Museum of American History will display objects on its Artifact Walls that illuminate the LGBTQ experience both before, during and after the time period of Stonewall.
10 a.m. – 5:30 p.m. | Free admission
National Museum of American History, 1300 Constitution Avenue NW, Washington, DC 20560
• • •
'Empresses of China's Forbidden City, 1644-1912' – Final Weekend
The Freer|Sackler galleries present the first-ever, in-depth exhibition on the women of the Qing dynasty, which lasted roughly 260 years. Empresses elaborates on how Qing women were vital to the success of the dynasty and were in no way passive – the empresses rode horses, performed royal duties, traveled and exerted influence in the arts, religion and politics. The exhibit features numerous relics, including paintings, royal portraits, Buddhist sutras, costumes, jewelry and furniture, many of which came from the imperial complex used by the empresses known as the Forbidden City. Empresses closes on Sunday.
10 a.m. – 5:30 p.m. | Free admission
Freer|Sackler Galleries, 1050 Independence Avenue SW, Washington, DC 20560
• • •
'Blackbeard' – June 18 – July 14
Take to the high seas with the most infamous pirate of all-time in this raucous play from the creators of The Witches of Eastwick. Blackbeard has learned he's wanted by the British army, so he takes his crew of marauders on an incredible journey across the world to find and raise an undead army from the bottom of the sea. Staged entirely on a pirate ship and featuring plenty of comedy and indelible songs, this Signature Theatre Company production will be a summer highlight.
Tickets
Signature Theatre, 4200 Campbell Avenue, Arlington, VA 22206
• • •
#MyDCcool Photo of the Week
Make sure to share your scenic photos with us using #MyDCcool, and we may feature yours next week!