50+ Things to Do This June in Washington, DC
Summer is in full swing with a month full of can't-miss events and activities, including Hamilton at the Kennedy Center, Capital Pride, the Smithsonian Folklife Festival and more can't-miss summer festivals.
Friday Night Concert Series at Yards Park – Through Aug. 24
Take in river views, food, brews and tunes during Yards Park's free Friday Night Concert Series on the Capitol Riverfront. There's plenty of green space for you and yours to stretch out as you groove to music and savor summer time vibes. Expect a wide range of musical acts, from jazz to country to folk rock to reggae.
7 - 9 p.m. | Free admission
Yards Park, 355 Water Street SE, Washington, DC 20003
•••
SAVOR: An American Craft Beer & Food Experience – June 1-2
Lovers of brews will not want to miss SAVOR, which features 90-plus craft breweries from all over the U.S. showing off two of their most acclaimed flavors at the National Building Museum. That adds up to more than 180 beers available for sampling, and there will be small plates that pair perfectly with each brew. Grab tickets as soon as you can, because this can't-miss summer festival sells out every year.
7:30 - 11 p.m. | Tickets
National Building Museum, 401 F Street NW, Washington, DC 20001
•••
Wales vs. South Africa Rugby Match – June 2
Two of the world's best rugby teams square off at RFK Stadium. If you've never been to a rugby match before, this clash between Wales and South Africa makes for a perfect introduction. Expect hard hitting, fast-paced action as the two countries compete for bragging rights in a sport that has major growth potential in the United States.
5 p.m. | Tickets
RFK Stadium, 2400 East Capitol Street SE, Washington, DC 20003
•••
5th Annual Race4Respect – June 2
On the first Saturday of the month, head to 13th and Pennsylvania for the Race4Respect, which raises awareness and funds for down syndrome awareness, standing as the only of its kind in the District. The event includes both a 5K and a 1K Kids Dash, and each includes incredible views of the U.S. Capitol, the Washington Monument and other DC sights. The Race4Respect is celebrating its fifth anniversary, so afterwards, plan to party. Cast members of A&E's Born This Way will be on-hand and a celebratory brunch will also be offered.
7:30 - 11 a.m. | Register
13th Street NW & Pennsylvania Avenue NW, Washington, DC 20004
•••
1 Journey Festival – June 2
Honor refugees and their importance to our nation's culture at this all-day festival held on the front lawn of the jaw-droppingly beautiful Washington National Cathedral. The 1 Journey Festival's goal is to bring DC's international community together to celebrate art, fashion, food, music and dance from countries that refugees once called home. Registration is free.
11 a.m. – 6 p.m. | Register
Washington National Cathedral, 3101 Wisconsin Avenue NW, Washington, DC 20016
•••
Dine-N-Dash – June 6
This annual fundraiser for World Central Kitchen is as innovative as everything Chef José Andrés touches: grab a wristband and a map and sample five to eight dishes and four cocktails at 30 restaurants, all in one night. The culinary adventure has become a summer tradition in the District, so dive into this flavor-filled expedition and prepare to engage with DC's incredible dining scene like never before.
6 - 10 p.m. | Tickets
• • •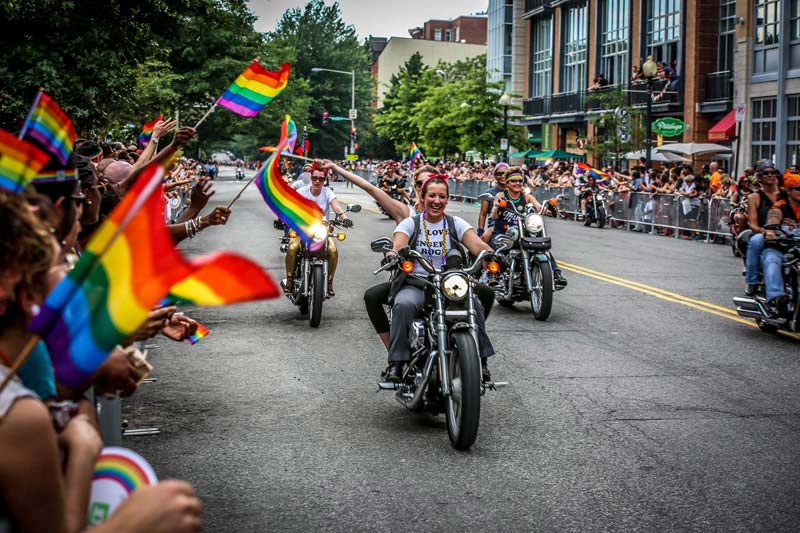 Capital Pride – June 7-10
The DC community comes together for the annual Capital Pride, a citywide celebration of LGBTQ rights and the continuing fight for them. This year's theme is "Elements of Us," and signature events include a rooftop pool party, a block party, the popular Pride Parade and the Pride Festival and Concert. The 2018 Pride Concert is headlined by Alessia Cara, Troye Sivan and MAX. Check out our rundown of these can't-miss events and get down with diversity from June 7-10.
• • •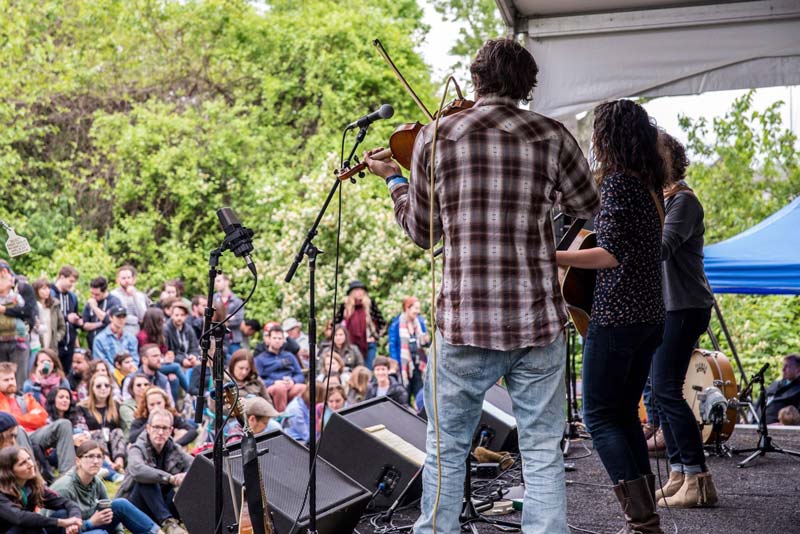 Kingman Island Bluegrass & Folk Festival – June 9
This annual salute to bluegrass music features local vendors and good vibes on the gorgeous Kingman Island in northeast DC. Leading contemporary artists within the bluegrass and folk genres will perform, including Gangstagrass, The American Songster Revue and Dori Freeman. The festival is all about community and sustainability (proceeds go towards the Living Classrooms Foundation), so grab a drink and some food, enjoy the weather and scenery and celebrate with friends.
12 - 8 p.m. | Tickets
Kingman Island, 575 Oklahoma Avenue NE, Washington, DC 20002
• • •
DC Jazz Festival – June 8-17
The DC Jazz Festival brings national and local musicians to venues including The Wharf, Howard Theatre and the Kennedy Center, as well as intimate jazz clubs all over the city. Some concerts are free; most are ticketed. A lineup stacked with talent and free performances are just two of the many reasons why you should check out this summer festival that's become one of DC's signature summertime traditions.
Tickets
Citywide
• • •
AFI Docs – June 13-17
The American Film Institute's international film festival presents diverse documentaries ranging in topics from national politics, education and health to music, sports and culture. Considered one of the leading documentary festivals in the country, AFI Docs is an annual summer celebration of the power of storytelling in film. Be sure to check the festival's website for programming updates.
Tickets
Citywide
• • •
Brunch on the Baselines – June 17
The Washington Nationals are offering a unique opportunity this June. Hang out along on the baselines at Nationals Park while enjoying a delicious brunch and tasty beverages like bloody mary's, mimosas and beers while watching the Nationals take on the Toronto Blue Jays on the big screen (must be 21 or over to consume alcohol). You'll also get limited edition sunglasses with a built-in bottle opener with your ticket purchase. Sounds like an awesome Sunday to us!
12 - 4 p.m. | Tickets
Nationals Park, 1500 South Capitol Street SE, Washington, DC 20003
• • •
By the People Festival – June 21-24
An inaugural citywide arts festival with free and inclusive activations, By the People celebrates the creative culture of the arts, and the empathy and inclusivity they engender. During the four-day extravaganza, expect a full-on arts takeover of the District, with innovative music and dance performances, interactive and collaborative displays, art installations in every DC quadrant and late-night museum openings from the National Mall to the neighborhoods. Additional programming includes a civic dialogue series aimed at demonstrating progress between people on opposite sides of an issue, and an augmented reality city-wide art hunt.
More Info
Citywide
• • •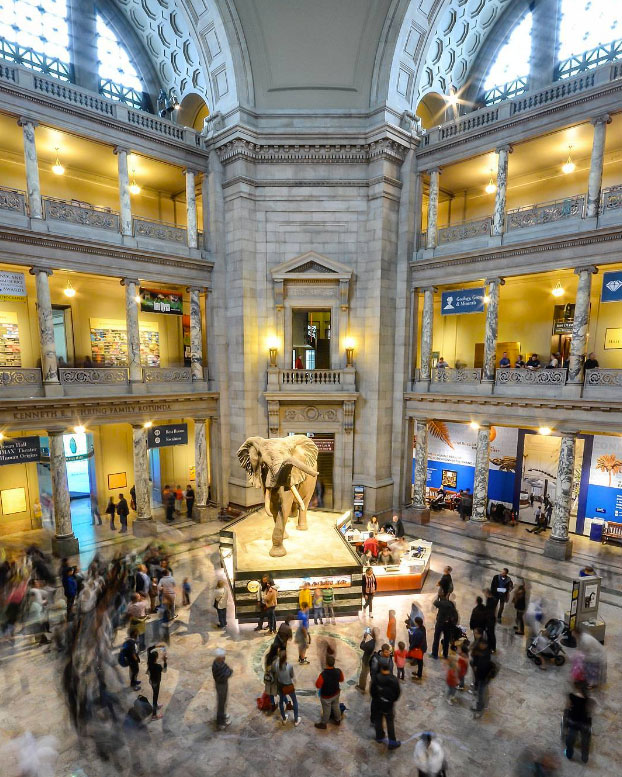 Smithsonian Solstice Saturday – June 23
In association with the By the People Festival, Smithsonian will mark the first Saturday of summer by keeping 11 DC sites open until midnight, including the illustrious Castle. The special event will feature an array of programs, performances, discussions, interactive elements and a party vibe that you cannot experience at any other time at these beloved museums.
More Details
• • •
Giant National Capital Barbecue Battle – June 23-24
Rib roasters and sauce bosses show off their delicious wares during the Giant National Capital Barbecue Battle. Pit masters from all 50 states, local restaurants and live music shut down Pennsylvania Avenue between 3rd and 7th streets NW for a lively street party. Cooking demos and free tastings make for a delicious (and filling) experience.
11 a.m. | Tickets
Pennsylvania Avenue between 3rd and 7th Streets NW, Washington, DC 20001
• • •
Smithsonian Folklife Festival – June 27 – July 1, July 4-8
The free Smithsonian Folklife Festival salutes different international and American cultures every year on the National Mall with craft exhibits, live music, cooking demos and an expansive marketplace full of pottery, books, textiles, toys, sculptures and clothing. The 2018 edition focuses on the cultures of Armenia and Catalonia, and also includes Sisterfire, a revival of DC music festivals that celebrated female artists in the 1980s.
Free admission
• • •
Quicken Loans National – June 28 – July 1
The Quicken Loans National is a summertime fixture for area sports fans, as 120 of the world's top golfers descend upon the nation's capital for a weekend of competition. The tournament takes place at TPC Potomac at Avenel Farm, a short drive from the city. Take in premier play on the green as well as gourmet food and signature cocktails in a communal atmosphere. All ticket sales benefit the TGR Foundation.
Tickets
TPC Potomac at Avenel Farm, 10000 Oaklyn Drive, Potomac, MD 20854
'Naked Eyes' – Through June 30
Renowned studio Nonotak constructed this immersive exhibition currently displayed at the cutting-edge ARTECHOUSE. Naked Eyes consists of four installations, each blending sound with visuals to create an enthralling celebration of light. Prepare to see light modified, sculpted and diffused to create dazzling effects that can only truly be experienced in three dimensions.
Tickets
ARTECHOUSE, 1238 Maryland Avenue SW, Washington, DC 20024
• • •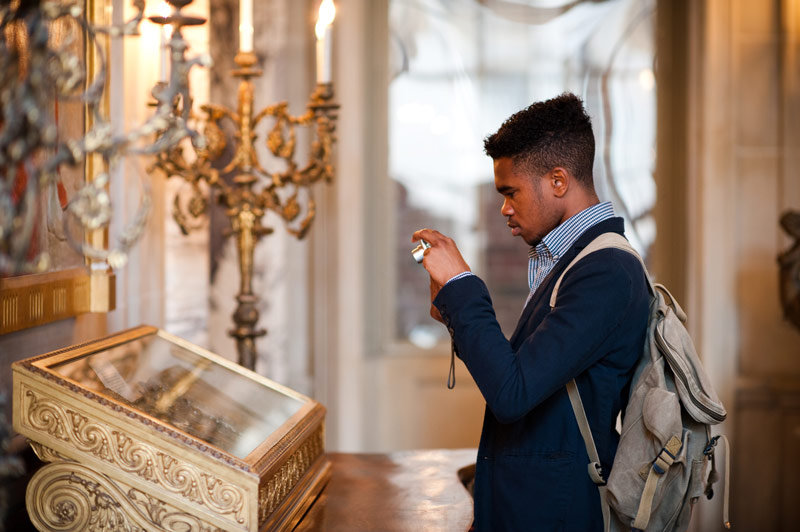 35th Annual Dupont Kalorama Museum Walk – June 2-3
Take the first weekend in June to enjoy free admission at five awesome DC museums. The Dupont Kalorama Museum Walk weekend, held for the 35th time this year, includes Anderson House, Dumbarton House, the National Museum of American Jewish Military History, The Phillips Collection and the Woodrow Wilson House. You will have access to new exhibits, fascinating stories and live music at all of the museums, an incredible free opportunity that comes only once a year.
11 a.m. – 4 p.m. | Free admission
Various locations
• • •
'Marking the Infinite' – June 2 – Sept. 9
Roughly 60 works from nine Aboriginal Australian women artists are showcased in this new exhibit at The Phillips Collection. These artists hail from remote communities, where the natural world is much more in focus. The thought-provoking pieces take on a wide range of subjects, but a central theme emerges: time is infinite, so make sure to admire the wonders around you.
Hours & Admission
The Phillips Collection, 1600 21st Street NW, Washington, DC 20009
• • •
'Watching Oprah: The Oprah Winfrey Show and American Culture' – June 8 – June 2019
One of the leading figures in modern media, Oprah Winfrey, serves as the subject of this exciting new exhibit at the National Museum of African American History and Culture. Watching Oprah will explore the entertainer's early life, her wildly successful daytime talk show and her powerful influence on popular culture. You'll be able to view artifacts from Harpo Studios in Chicago, as well as video clips, photographs and interactive elements.
10 a.m. – 5:30 p.m. | Free admission – Timed passes
National Museum of African American History and Culture, 1400 Constitution Avenue NW, Washington, DC 20560
• • •
'Fabergé Rediscovered' – June 9 – Jan. 13, 2019
Twentieth century American collectors, including breakfast cereal heiress Marjorie Merriweather Post, played a major role after the Russian Revolution in popularizing the exquisite miniatures crafted for the Russian royal family by Carl Fabergé. Hillwood Estate, Museum & Gardens is home to 90-some works including two Easter eggs, the Tsar's gifts to his immediate family, in addition to extensively manicured gardens known as "outdoor rooms." This new exhibit will unveil new discoveries made in regards to Hillwood's collection.
10 a.m. – 5 p.m. (closed on Mondays) | Tickets
Hillwood Estate, Museum & Gardens, 4155 Linnean Avenue NW, Washington, DC 20008
• • •
'Daguerreotypes: Five Decades of Collecting' – June 15 – June 2, 2019
The National Portrait Gallery celebrates its fiftieth anniversary with this exhibit that will showcase the museum's extensive collection of daguerreotypes. These types of photographs were the first made available to the public, employing a process that involved a plate and mercury vapor. In this exhibit, you'll be able to see portraits of icons such as P.T. Barnum, activist Dorothea Dix, artist Alfred Waud and many more.
11:30 a.m. – 7 p.m. | Free admission
National Portrait Gallery, 8th and F Streets NW, Washington, DC 20001
• • •
'Does the body rule the mind, or does the mind rule the body?' – June 21 – Aug. 12
Named after a line from a classic song by The Smiths, Does the body marks the first live performance exhibition at the Hirshhorn Museum. Five artists will examine the relationship between the body and identity through different forms of art, including music, comedy, spoken word and dance. The exhibit will also feature an ongoing presentation of documentaries and recorded pieces that serve as introductions to Morgan Bassichis, Moriah Evans, Will Rawls, Jen Rosenblit and Mariana Valencia.
10 a.m. – 5:30 p.m. | Free admission
Hirshhorn Museum and Sculpture Garden, Independence Avenue & 7th Street SW, Washington, DC 20560
• • •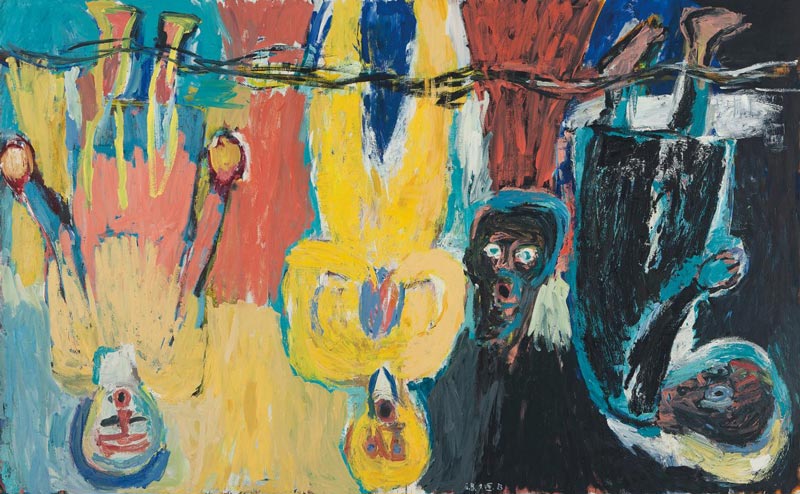 'Baselitz: Six Decades' – June 21 – Sept. 16
In honor of Georg Baselitz's 80th birthday, the Hirshhorn will feature this milestone exhibition of one of Germany's seminal artists. Six Decades is the first major U.S. retrospective of Baselitz's work in more than 20 years. You'll be able to view more than 100 of his inventive figurative paintings and sculptures across the Hirshhorn's second floor galleries, including famous pieces such as The Naked Man (1962) and Baselitz's upside-down paintings, which gained him international notoriety.
10 a.m. – 5:30 p.m. | Free admission
Hirshhorn Museum and Sculpture Garden, Independence Avenue & 7th Street SW, Washington, DC 20560
• • •
'Trevor Paglen: Sites Unseen' – June 21 – Jan. 6, 2019
Trevor Paglen captures landscapes unlike any other artist would, incorporating the infrastructure of surveillance into his ground-breaking and sometimes unsettling photographs. This new exhibit at the Smithsonian American Art Museum serves as a mid-career retrospective on Paglen in which his early photographs, recent sculptures and work with artificial intelligence will be featured. Contemplating Paglen's visuals will also have you contemplating the role of privacy in our society, an important, of-the-moment topic. The artist will hold a lecture at the museum at 6:30 p.m. on June 20.
11:30 a.m. – 7 p.m. | Free admission
Smithsonian American Art Museum, 8th and F Streets NW, Washington, DC 20004
• • •
'The American Revolution: A World War' – June 26 – July 9, 2019
The National Museum of American History examines the true scope of the American Revolution in this year-long exhibit set to debut in late June. The revolutionary victory at Yorktown and the Franco-American friendship that made it happen will be the focus. The exhibit will include two famous paintings by Louis-Nicolas van Blarenberghe, The Siege of Yorktown and The Surrender of Yorktown paintings and a famous portrait of George Washington from the early 1780s. The latter three will be displayed together for the first time since the late 1700s.
10 a.m. – 5:30 p.m. | Free admission
National Museum of American History, 1300 Constitution Avenue NW, Washington, DC 20560
• • •
'Heavy Metal – Women to Watch 2018' – June 28 – Sept. 16
In the fifth installment of its Women to Watch series, the National Museum of Women in the Arts will highlight contemporary artists working in metal all over the world. Works will vary in size and form, from large-scale installations to small jewelry. Expect to see remarkable creativity in the use of iron, steel, bronze, silver, gold, aluminum and numerous other forms of metal.
Hours & Admission
National Museum of Women in the Arts, 1250 New York Avenue NW, Washington, DC 20005
• • •
'One Year: 1968, An American Odyssey' – June 29 – May 19, 2019
In the same year that the National Portrait Gallery opened its doors, America was in the midst of one of its most memorable – and turbulent – years as a country. The Gallery will feature this one-room exhibition as part of its golden anniversary, as well as to highlight the incredible and world-changing events of 1968. A collection of 30 portraits will tell the stories from the year, including the first manned orbit of the moon, the Civil Rights Act being signed into law, the turning point of the Vietnam War and the tragic deaths of Martin Luther King, Jr. and Robert F. Kennedy.
11:30 a.m. – 7 p.m. | Free admission
National Portrait Gallery, 8th and F Streets NW, Washington, DC 20001
• • •
'Baseball Americana' – Opens June 29
The Library of Congress is tipping its cap to baseball with an expansive new exhibit with photos and artifacts that will open just in time for the 2018 MLB® All-Star Week™ (July 11-17). Baseball Americana puts the Library's incredible resources to use, chronicling the game from its earliest days – see: baseball's "Magna Carta" featuring the official rules of the game, as written in 1856 by the game's founder Daniel "Doc" Adams – to its modern day status as a worldwide sport. Highlights include photos from previous times Washington, DC has hosted the All-Star Game, a Babe Ruth baseball card, the 1908 sheet music to Take Me Out to the Ballgame and Dorothy "Dot" Ferguson's Rockford Peach uniform from the All-American Girls Professional Baseball League.
8:30 a.m. – 4:30 p.m. (closed Sundays) | Free admission
Library of Congress, 101 Independence Avenue SE, Washington, DC 20540
Gay Men's Chorus of Washington presents: 'Trans America' – June 2-3
Celebrate the transgender, non-binary and genderqueer communities with this special concert from the Gay Men's Chorus of Washington. The chorus will be joined by transgender soprano Breanna Sinclairé in singing classic songs such as "What a Wonderful World," "Everyday People" and "Who Will Love Me as I Am". Before Saturday's performance, enjoy a panel discussion featuring guest speakers.
Saturday, 7 p.m. | Tickets
Sunday, 2 p.m. | Tickets
Lincoln Theatre, 1215 U Street NW, Washington, DC 20009
• • •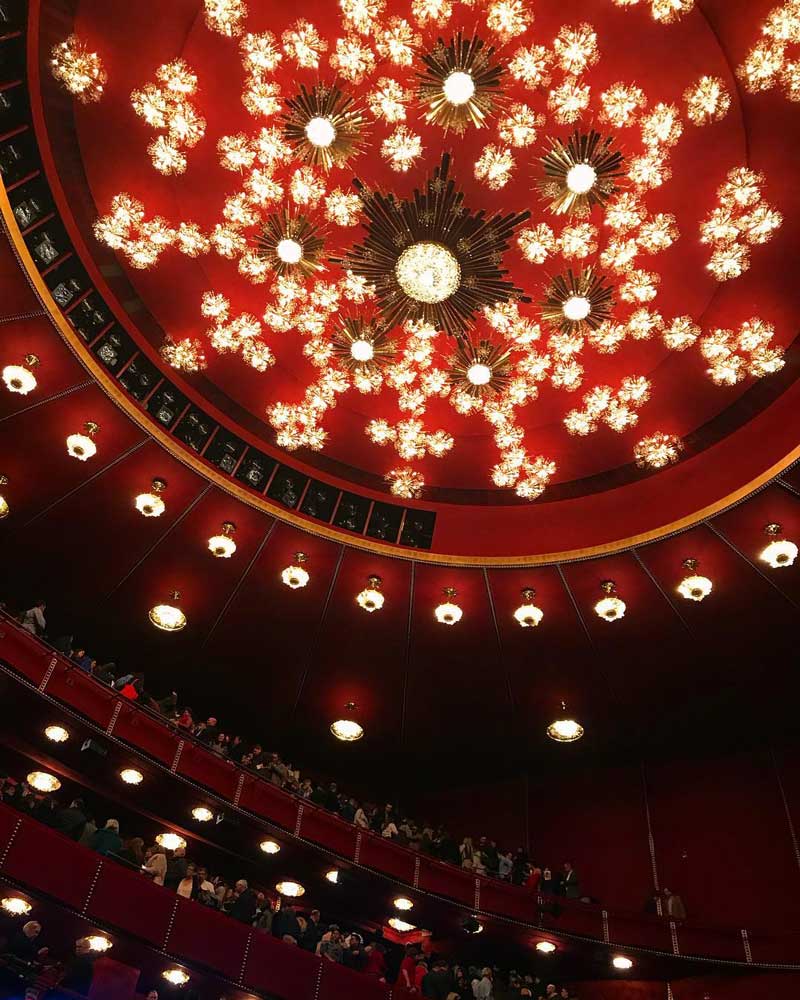 'How to Succeed in Business Without Really Trying' – June 6-10
Musical comedy of the highest order comes to the Kennedy Center courtesy of Broadway Center Stage, complete with an all-star cast. This Tony Award-winner for Best Musical concerns J. Pierrepont Finch, who uses a book titled the same as this play to climb the corporate ladder, from washing windows to top-floor executive. Rivals, lovers and secretaries only add to the high jinks. The players include Skylar Austin, Betsy Wolfe, Michael Urie and John Michael Higgins.
2 p.m. & 8 p.m. | Tickets
The John F. Kennedy Center for the Performing Arts, 2700 F Street NW, Washington, DC 20566
• • •
'Ever in the Glades' – June 8-10
In this play intended for ages 12 and over, a group of five teens are isolated on an island deep in the Everglades, where the adults present just as many hazards as the alligators. When one of their own returns from detention to help them escape, the group must find a way to make it to the mainland before it's too late. In this spellbinding production, a question lies at its center: what happens if one generation fails the next?
Tickets
The John F. Kennedy Center for the Performing Arts, 2700 F Street NW, Washington, DC 20566
• • •
'Will on the Hill' – June 11
Members of Congress and the media take to the stage to try their hand at Shakespeare, mixing in plenty of humor and references to current politics along the way. This summer tradition is now in its 16th year, providing funding for Shakespeare Theatre Company's community programs, including in-school workshops and educational resources that connect students to theater. Prepare for plenty of laughs at Sidney Harman Hall.
7:30 p.m. | Tickets
Sidney Harman Hall, 610 F Street NW, Washington, DC 20004
• • •
'Hamilton' – June 12 – Sept. 16
The Tony Award-winning sensation about the Founding Father who came to the U.S. as an immigrant from the British-colonized West Indies to become George Washington's trusted advisor takes the stage at the 2,362-seat Opera House for a 14-week run in the John F. Kennedy Center for the Performing Arts. Lin-Manuel Miranda's musical blends jazz, rap and hip-hop, and transforms the tale of America's first Treasury Secretary with a diverse cast.
Tickets
The John F. Kennedy Center for the Performing Arts, 2700 F Street NW, Washington, DC 20566
• • •
'Other Life Forms' – June 15 – July 7
Keegan Theatre stages this comedy that vouches for love, and reminds us that sometimes, we prevent it from happening. Ben, a journalist, is having a rough go of it. Meanwhile, his roommate, Jeff, a researcher, has everything go his way. When both men try online dating, Ben meets the hostile Molly, while Jeff connects with Leslie. However, things are not as they seem, leading to a tale full of hilarity and enlightenment.
Tickets
Keegan Theatre, 1742 Church Street NW, Washington, DC 20036
• • •
The Second City's 'Generation Gap' – June 16 – Aug. 12
In partnership with the Kennedy Center, The Second City has produced this original work that should have audiences flocking to the theater this summer. Generation Gap concerns three families and their numerous trials and tribulations, from miscommunications to dating to careers, all inspired by generational differences. Don't miss this two-act production that will serve up belly laughs and plenty of food for thought.
Tickets
The John F. Kennedy Center for the Performing Arts, 2700 F Street NW, Washington, DC 20566
• • •
'Ain't Too Proud – The Life and Times of The Temptations' – June 19 – July 22
If you think the music of The Temptations is fantastic, just wait until you hear their story. The Kennedy Center hosts the East Coast premiere of this pre-Broadway engagement, a musical that will make you want to dance in the aisles (but don't do that). Five kids from Detroit are discovered by the legendary Berry Gordy, then signed to Motown, then launched into an unforgettable career filled with chart-topping hits. Along the way, both friendship and betrayal enter into the story, in addition to civil rights struggles in the country at-large. Don't miss this song-and-dance extravaganza that also offers a captivating tale.
Tickets
The John F. Kennedy Center for the Performing Arts, 2700 F Street NW, Washington, DC 20566
• • •
Michael Che – June 28
Michael Che is quickly emerging as one of comedy's leading voices. His spot as the co-anchor of Saturday Night Live's Weekend Update segment has gained him legions of fans, as has his stand-up comedy, which features his signature laid-back style and blunt take on human behavior. The Warner Theatre will welcome Che to its prestigious stage for one night only, so be sure to catch one of today's brightest comedic stars while you can.
8 p.m. | Tickets
Warner Theatre, 513 13th Street NW, Washington, DC 20004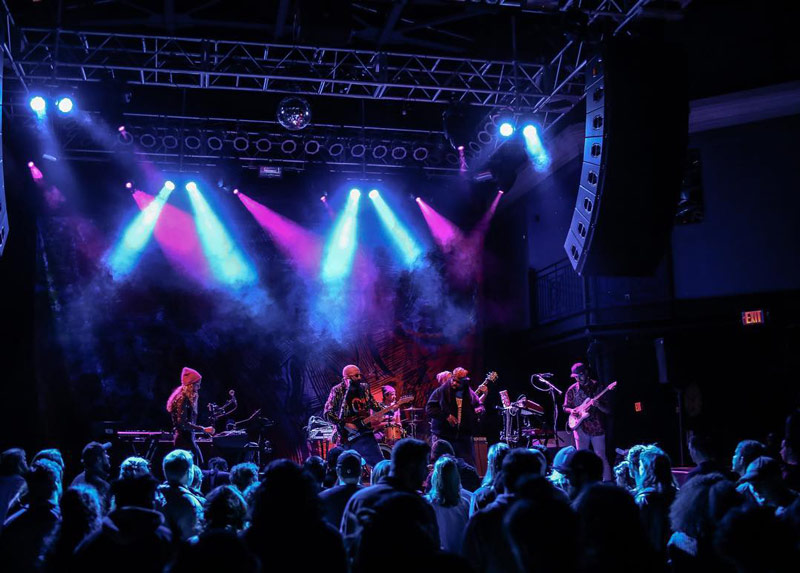 Dirty Projectors – June 1
Led by singer/songwriter/producer Dave Longstreth, Dirty Projectors is responsible for some of the most radical pop music of the 2000s. A mainstream breakthrough came in the form of 2009's Bitte Orca, which includes the irresistible "Stillness is the Move". In 2012, the group released another gem in Swing Lo Magellan before a five-year hiatus. Last year's self-titled LP was yet another slice of Longstreth's creative take on pop, and its follow-up, Lamp Lit Prose, is due for a July 13 release. Ahead of that album drop, Dirty Projectors will play what promises to be a stunning show at the legendary 9:30 Club.
6 p.m. | Tickets
9:30 Club, 815 V Street NW, Washington, DC 20001
• • •
Hop Along – June 5
What began as Frances Quinlan's acoustic solo project in her senior year of high school is now a widely acclaimed indie rock band that should pack the 9:30 Club on June 5. Hailing from Philadelphia, Pa., Hop Along is carried by powerful guitar strokes, catchy hooks and Quinlan's incredible gift for lyric writing. In 2015, Painted Shut delighted critics, and the same can be said for this year's Bark Your Head Off, Dog. Don't miss your chance to catch one of rock's most buzzworthy acts.
7 p.m. | Tickets
9:30 Club, 815 V Street NW, Washington, DC 20001
• • •
Parquet Courts – June 7
Parquet Courts have undoubtedly entered into the "What's the best band playing and releasing music right now?" conversation. 2012's Light Up Gold, which burst through rock fans' speakers like the Kool-Aid Man with inventiveness and hat tips to '70s post-punk and the Minutemen, only began a run of thought-provoking, stylistically perfect releases. The group saddled up with prolific pop producer Danger Mouse for their latest, Wide Awake!, a dynamo of a record that tears through danceable, Talking Heads-like grooves, hip-hop beats, country-esque jaunts and the group's signature punk rock bashers without breaking a sweat, with colorful and witty lyrics as narration. Free up the night of June 7 to see Parquet Courts in action – trust us, it'll be worth it.
7 p.m. | Tickets
9:30 Club, 815 V Street NW, Washington, DC 20001
• • •
Earth, Wind, Glitter & Fire – June 8
Capital Pride and Brightest Young Things join powers to form one epic opening night party. To honor the kick off of Capital Pride (June 7-10), Echostage will host a cavalry of performers and a whole lot of pageantry. There's no dress code, but the party does have a theme of the elements/Captain Planet/the periodic table. So go wild at this extravaganza that will go until 3:30 a.m.
9 p.m. – 3:30 a.m. | Tickets
Echostage, 2135 Queens Chapel Road NE, Washington, DC 20018
• • •
Ted Leo & The Pharmacists – June 8-9
DC's own Ted Leo & The Pharmacists will be honoring their own history with a set of two shows at Black Cat this June. On the first night, catch the group perform Hearts of Oak in its entirety, a celebration of the classic album's 15th anniversary. The second night will see Leo and his cohorts launch into a set that incorporates the band's entire catalogue, from their self-titled debut in 1999 to the fantastic The Hanged Man, released last year. These hometown legends will not disappoint.
8 p.m. | Two-Night Pass
Black Cat, 1811 14th Street NW, Washington, DC 20009
• • •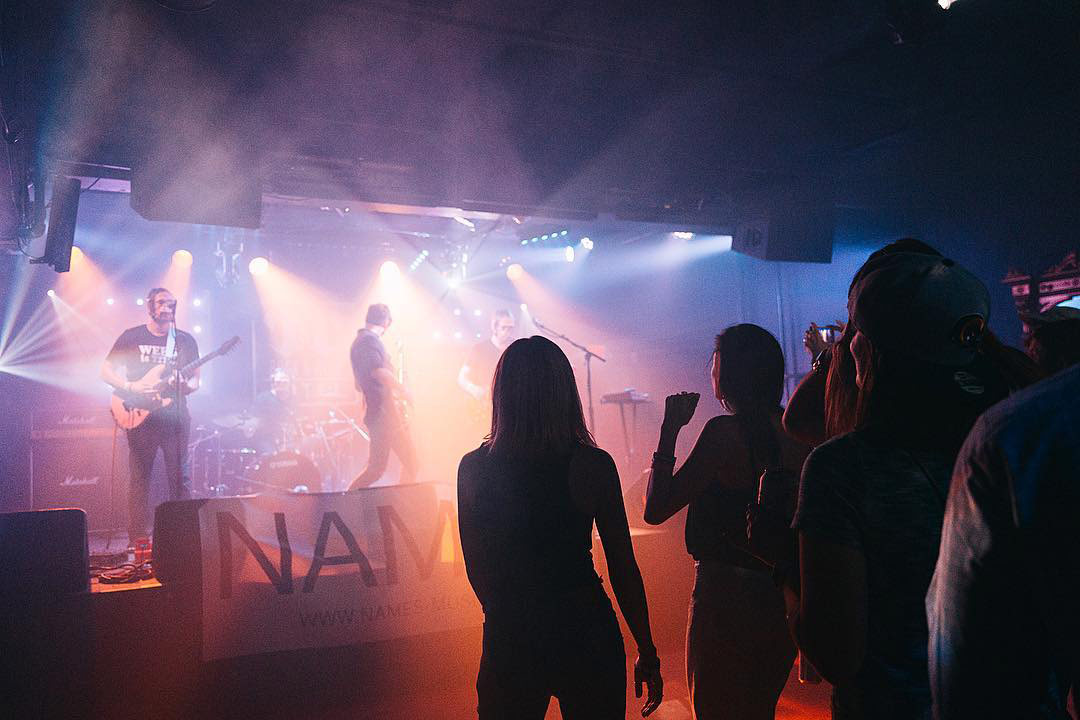 Shamir – June 10
Shamir Bailey burst onto the scene in 2015, a 20-year old musical phenom from Las Vegas equipped with a lethal sense of rhythm, insightful lyrics and no shortage of personality. His debut album, Ratchet, was a dance party. Last year's Revelations was a gradual departure, with slower songs that recall bare-bones, early '90s indie rock and bedroom pop. The result is an album just as striking as his first. Since, Shamir has unexpectedly dropped another LP and an EP that build on this style. The soulful singer will take the stage at Rock & Roll Hotel on H Street NE for a Sunday night show this June.
7 p.m. | Tickets
Rock & Roll Hotel, 1353 H Street NE, Washington, DC 20002
• • •
Daryl Hall & John Oates and Train – June 11
Rock royalty touches down at Capital One Arena in the form of one heck of a double bill. Hall & Oates have a list of smash hits a mile long, making them the number-one selling duo in music history. Train has its own share of chart-toppers, so it makes sense that the two groups would join together for an epic North American tour this summer. Get your tickets quickly as Capital One will be packed for this one.
7 p.m. | Tickets
Capital One Arena, 601 F Street NW, Washington, DC 20004
• • •
M. Ward – June 16
Singer-songwriter M. Ward has built a long and prodigious career that includes acclaimed solo work, a partnership with Zooey Deschanel in the form of She & Him (in which he also served as producer) and a stint in the folk-rock supergroup Monsters of Folk. He'll bring his captivating mix of folk, blues and Americana to the 9:30 Club for a mid-June show.
8 p.m. | Tickets
9:30 Club, 815 V Street NW, Washington, DC 20001
• • •
Stephen Malkmus & The Jicks – June 17
The website for the Black Cat sums up this show this way: "Stephen Malkmus was the lead singer of Pavement. He's now the lead singer of The Jicks. He's always been cool." We couldn't have said it any better ourselves. Malkmus has an uncanny knack for writing unforgettable melodies, a talent that hasn't faded one bit as his career approaches three decades. Catch Malkmus and his group as they tour their acclaimed new record, Sparkle Hard.
7:30 p.m. | Tickets
Black Cat, 1811 14th Street NW, Washington, DC 20009
• • •
U2 – June 17-18
U2 is synonymous with arena rock. One of the most successful rock groups in history is still going strong, releasing an album last December and now in the midst of a mega North American tour. The four-piece rolls into Capital One Arena for a two-night stop in mid-June, presenting fans with two opportunities for a night they won't soon forget. From "Where the Streets Have No Name" to "Mysterious Ways" to "Vertigo" and many, many more, expect to hear all the classics during the epic concert.
7 p.m. | Tickets
Capital One Arena, 601 F Street NW, Washington, DC 20004
• • •
Harry Styles – June 24
Formerly of the boy band One Direction, Harry Styles has embarked on a riveting solo career after the release of 2017's widely appreciated self-titled debut album. The multitalented singer also starred in Dunkirk, receiving praise for his acting shops as a result. Styles had so much success touring the world that he added 56 new dates, a slate that fortunately includes a visit to DC's Capital One Arena, where he'll be accompanied by special guest Kacey Musgraves.
7 p.m. | Tickets
Capital One Arena, 601 F Street NW, Washington, DC 20004
• • •
Rare Essence – June 24
This 18-and-over event brings one of DC's signature bands to the U Street Music Hall. The intimate venue will be perfect for Rare Essence and their inspiring take on go-go, the District's de-facto, go-to sound. Expect non-stop rhythm, infectious sing-alongs and a party-like atmosphere. Rare Essence knows how to fire up and incorporate a crowd. You'll be treated to a distinctly DC experience in the U Street corridor on June 24.
7 p.m. | Tickets
U Street Music Hall, 1115 U Street NW, Washington, DC 20009
• • •
Pretenders – June 29
Chrissie Hynde kicked the doors down on the opening track of Pretenders' self-titled debut album in 1980 and hasn't looked back since. She recently recorded yet another rowdy, rocking album with The Black Keys' Dan Auerbach, a fellow native of Akron, Ohio, that was released last year. Now, she'll bring her bad ass tunes and attitude to the Fillmore Silver Spring. Expect classic Pretenders songs as well as selections from Alone.
8 p.m. | Tickets
The Fillmore Silver Spring, 8656 Colesville Road, Silver Spring, MD 20910
• • •
#MyDCcool Photo of the Month
Make sure to share your DC photos with us using #MyDCcool, and we may feature yours next month!